Housing Advice
We understand that affordable and sustainable housing is not always easy to find. Our advisors are available to assist with any housing issue regardless of tenure.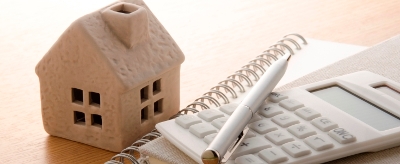 We understand that affordable and sustainable housing is not always easy to find. We welcome enquiries from council or private tenants, home owners and those just looking for general housing options.
What We Do
Advice on housing options available to you
Help dealing with rent or mortgage arrears
Assistance to resolve disputes with your landlord
Help to access the Mortgage to Rent Scheme
Assistance with arrears cases being taken to Court
Housing Benefit checks and help to claim
If you are facing court proceedings because of rent or mortgage arrears the Court Advice Project can help.
Support for Mortgage Interest (SMI) has changed
SMI - or otherwise known as Help with Housing Costs - as a benefit is ended on 5 April 2018, and has been replaced by a loan that is secured on your home.
If you currently get SMI as a benefit, you should have received a letter before February 2018 telling you about the loan and other options available to you. You should also receive a phone call from Serco (who are working on behalf of DWP).
What this means for you:
Although SMI benefit will ended on 5 April 2018, you will still have a responsibility to pay interest on your mortgage/secured loans.
You will not automatically switch from SMI benefit to SMI loan, you need to choose to carry on getting the help as a loan
SMI loan will continue to be paid based on the average interest rate for new mortgages - at present this is 2.61%.
Interest will be charged on the sum of the loan payments - at the moment this forecast for 2018is 1.7%.
You can repay the loan, or part of it, at any time, with a minimum repayment of £100. Otherwise, the loan will be repayable when your house is sold or transferred to someone else, or on death. If there isn't enough equity, the remaining balance will be written off, so this can't become a problem for your children.
If you need any further advice or assistance, contact the Advice Shop on 01506 283000 (option 3) or email advice.shop@westlothian.gov.uk to discuss the options available to you.