Older People, Dementia and Other Long Term Conditions
The Advice Shop offer a targeted service for anyone living in West Lothian who is older (60+), have dementia or have another terminal long term condition and people reaching State Pension Age.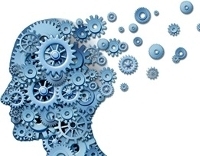 We aim to provide a holistic approach to advice including the persons family and carers and will not only look at income maximisation through benefits available, but will assist in accessing other services available in West Lothian, including Occupational Therapy, Home Safety Service, travel concessions, money, energy and housing advice. We offer drop in sessions throughout West Lothian and where required we offer a home visit service or appointment and we can signpost you to other services for additional support eg. Alzheimer Scotland for emotional support, Carers of West Lothian for carer support and Social Work services for practical support. The service is provided through targeted projects:
What benefits may I be entitled to?
Attendance Allowance
Personal Independence Payment (PIP)
Employment and Support Allowance (ESA)
Pension Credit
Carer's Allowance
Severe Disability Premium (SDP)
Severe Mental Impairment (SMI) - council tax discount
Council Tax support
Housing Benefit
Bereavement benefits
Free bus pass and transport concessions
Transport concessions for disabled people
Winter Fuel Payment
Cold Weather Payment
Free prescriptions and eye tests for over 60s
Other NHS health costs eg. dental and travel costs for treatment
TV licence concessions
If you would like more information, or to speak to a specialist adviser, please complete our Online Form e-mail PIMS@westlothian.gov.uk or call 01506 283000 option 2