Horse Riding
Many local horse riders make good use of routes through Beecraigs.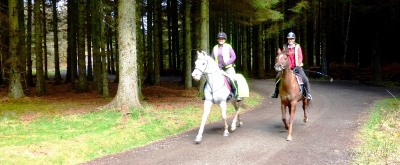 If you are riding up to Beecraigs from Linlithgow, an off-road route is available from Preston Road, through Hillhouse Woodland linking into the main body of the Park (contact the Visitor Centre for further information). Should you be bringing a bus or horse box to Beecraigs, please park in the Hillhouse Car Park.
Please note that horse-riders at both Beecraigs Country Park and Almondell & Calderwood Country Park are asked to be considerate to other user groups by removing horse droppings whenever possible or kicking to the side of the road, particularly when riding in groups or in areas heavily used by other visitors.
---