Access Your Library Account & Search, Reserve and Renew
Manage your West Lothian libraries account, search the library catalogue, renew your loans and reserve books, eBooks and eTalking Books online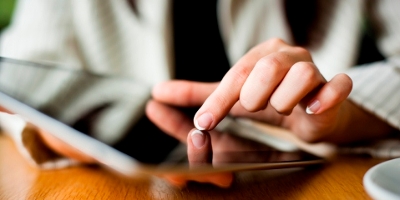 Accessing your library account
Log in or register here (opens new window)
You can access your library account to search our online library catalogue (opens new window), reserve items and review or renew your loans here (opens new window).
Select the Log in or My Account tab at the top of the online catalogue home page (opens new window) and enter your library barcode number and PIN in the pop-up box that appears, then select log in. If you have forgotten your PIN and have a valid email recorded on your library account you can request a reminder by clicking the red Forgot my PIN text. If you don't have a library account you can start your application online on: Library membership.

Borrowed items may be renewed up to 3 times online unless reserved by another borrower (not DVDs). If you require your loan to be extended further please contact your local library or email library.info@westlothian.gov.uk (opens new window).

West Lothian Libraries operate a Click & Collect request service. Please check here for individual library information and instructions. Please note, all items should be checked out once collected from the designated Click & Collect pick up points, either at a self-service kiosk, by using the check-out function of our cloudLibrary app or at the library reception desk.
If you require further assistance accessing or navigating your library account please email library.info@westlothian.gov.uk (opens new window) or contact your local library
---
Monthly New Titles
We produce an advance list of new titles [848KB] which are be added to library stock each month, so why not have a look? You can then reserve your choices through our online catalogue (opens new window) or print and complete the New titles reservation form [349KB] and hand it into the library at your next appointment, paper copies are also available in the libraries. A member of library staff will contact you when your reservations are ready to be collected.
For more reading, material, check out what's available digitally:
---
e-Books, e-Audio/Talking books & e-Magazines
You can search for and download e-Books, e-Audio/Talking books & e-Magazines to your smartphone, tablet or PC using BorrowBox (opens new window). Please visit our Digital library web pages for more information on the range of digital resources available.
---
Newspaper Index
The Local Newspaper Index (opens new window) is also available on the online catalogue, with short extracts from thousands of articles from local newspapers such as West Lothian Courier and Linlithgow Gazette. To see the full articles, please visit the Local History Library in Linlithgow.
If you experience any difficulties logging into your library account please contact library.info@westlothian.gov.uk providing your library membership number and/or your full name, address including postcode and date of birth.
---