Connolly Campus praised for focus on children's wellbeing
Inspectors have praised Connolly Campus School in Blackburn building positive relationships between children and staff.
04 June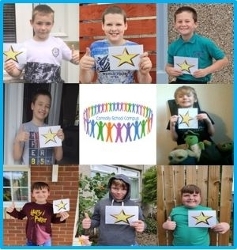 Education Scotland inspectors assessed the school as good or very good in every category during their January 2020 visit.
Connolly Campus is part of the council's Inclusion and Wellbeing Service (IWS), and supports pupils from all over West Lothian with a wide range of complex individual needs.
Inspectors singled out a number of other key strengths including: the strong team of motivated and enthusiastic staff led by a highly effective headteacher; the culture which allows staff to share creative ideas to improve outcomes for children; the very successful opportunities for children to sustain and extend shared placements with mainstream schools; and the school's work with a wide range of partners, which enriches children's learning experiences.
Areas for further improvement included continuing the good work to embed the school's approaches to tracking and monitoring of children's progress and continuing to developing a curriculum overview to support progression in learning.
IWS head teacher Andrew Millar said: "We are delighted with this positive report from Education Scotland inspectors into the good work taking place at Connolly Campus.
"The team work hard to support our pupils in their learning whatever their individual needs.
"Thanks also must go to everyone who plays a vital part in supporting our work with young people, such as all our parents/carers and our partners, such as mainstream schools."
Executive councillor for education David Dodds said: "Congratulation to all the staff and community at Connolly Campus on this very good report from Education Scotland.
"It can be a difficult job to support pupils with complex individual needs, and this report recognises the excellent work taking place to help them achieve their potential.
"Work is already well underway on the areas identified for further improvement by inspectors, and I'm confident that positive progress will continue to be made."