Councillor Cathy Muldoon
Councillor Muldoon (Scottish Labour Party) is a representative of Fauldhouse and the Breich Valley.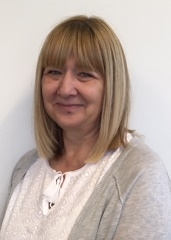 Councillor Muldoon's Contact Details
Email: Cathy.Muldoon@westlothian.gov.uk
---
Privacy Notice
Please see below for Cllr Muldoon's new surgery arrangements

If you would like to contact Cllr Muldoon, please choose from the following options:

1. Email Cllr Muldoon at cathy.muldoon@westlothian.gov.uk

2. Call Cllr Muldoon on 01506 281738 or 01506 281267 to discuss your issue

3. Call Jacqui Kerr on 01506 281267 to arrange a call or face to face meeting with Cllr Muldoon. Meetings can be held online via Teams, via Whatsapp or in person at a mutually agreed venue.