Howden Park Centre Marriage Venue
Saturday office weddings are held in Howden Park Centre.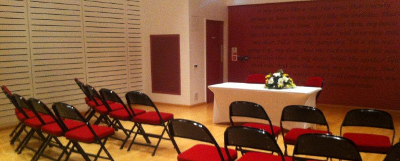 Registration wedding ceremonies on a Saturday will now be held at Livingston Civic Centre Marriage Suite.
Please check the current COVID restrictions on numbers.
There is a CD/IPod player available should you wish to provide some specially chosen music to be played on your big day.