Reducing carbon emissions
Scotland has set ambitious climate change targets through the Climate Change (Scotland) Act 2009. The council continues to take a leading role in complying with the Act, reducing carbon emissions across its services and mitigating the future impacts of climate change through adaptation measures.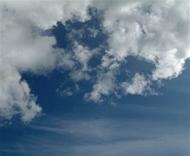 Programmes to improve energy efficiency, reduce the amount of waste sent to landfill, and reduce business mileage have all helped to lower carbon emissions, while flood prevention and water management projects ensure we are better prepared for the predicted changes in our climate.
The council is making use of low carbon and renewable technologies to reduce our carbon footprint. With 350kw of solar photovoltaic (PV) panels installed across council buildings and with more to be completed, green energy is being generated no matter what the weather! 6 biomass boiler plants, including at Westfield Primary School where low carbon wood fuel has replaced oil as the main heating source, have now been completed. The biomass project is expected to reduce the council's carbon emissions by around 1700 tonnes each year. In addition to our buildings, we are replacing thousands of conventional street lights with low energy LED equivalents.
For more information, visit West Lothian Council takes action on Climate Change
CRC Energy Efficiency Scheme
The Carbon Reduction Commitment (CRC) Energy Efficiency Scheme is designed to incentivise large public and private sector organisations to take up cost-effective energy efficiency measures thereby driving down carbon emissions. As a participant in the scheme, the council is required to purchase carbon allowances for every tonne of carbon dioxide produced in through the energy consumed in council buildings. Reducing these emissions through the installation of renewables and other energy saving technologies reduces the amount the council has to pay annually.
More information on the CRC scheme and latest news is available on the Scottish Government website.